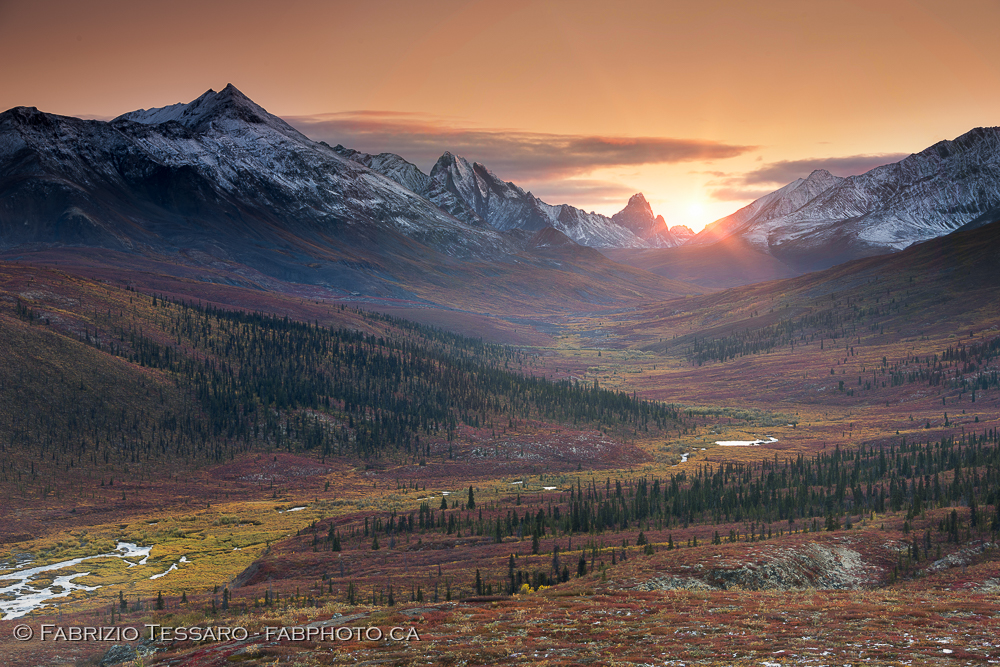 ' I said to the man who stood at the gate of the year: "Give me a light that I may tread safely into the unknown. " ' Minnie Louise Haskins 1876 – 1957 


---
On the evening of August 21st, I began packing up for the journey north to the Yukon Territories. From the initial thought back in late 2014 to this moment as I tip tap away on this keyboard, I have come full circle and returned safely from an adventure I had been looking forward to and planning for over 10 months. I wanted to develop more as a photographer – I wanted to grow as a photographer – but most of all, I was looking for an adventure.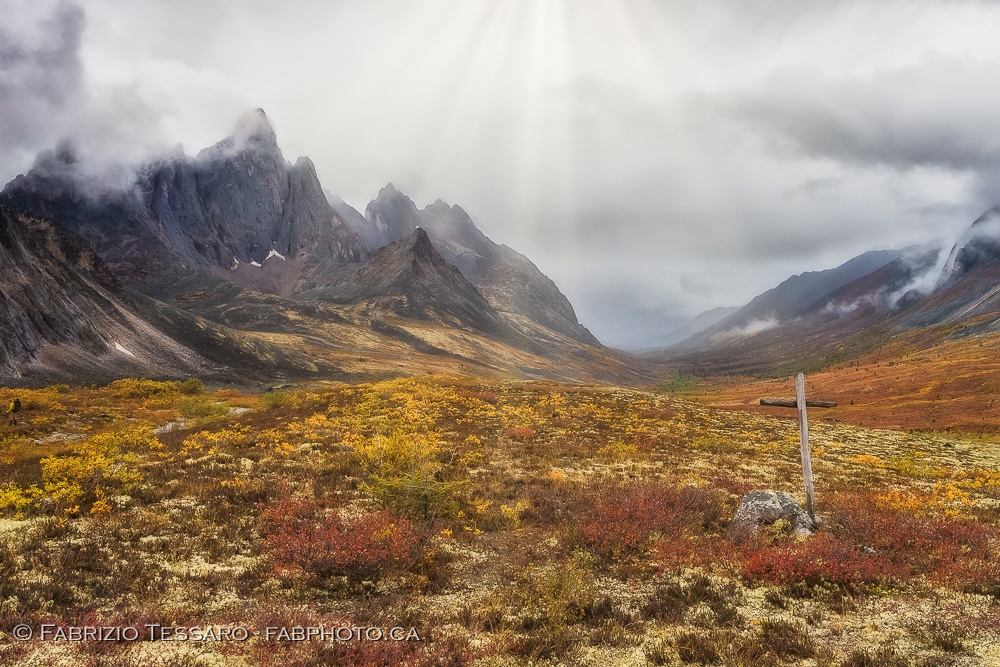 While researching the back country of Tombstone Territorial Park, I came to the realization that perhaps doing this on my own as a first backpacking photo trip may not be the wisest of moves. So I contacted Mark Waldbillig from Sea to Sky Expeditions and asked if my photographic goals and needs could be met without becoming a hindrance to the rest of the group. Mark responded within hours of my first contact and the rest, as we say, is history. I knew right away that Mark and Sea to Sky was for me. I realized there would be some compromises. On my own, itineraries are loose and with conditions and light permitting, I could photograph in one location for as long as I pleased. In a team environment, this would not be possible. Having sunrises and sunsets to shoot would be enough fuel to feed the soul and my desire to create images. The rest of the journey would be used to take in a real wilderness experience and with any luck make some new friends along the way.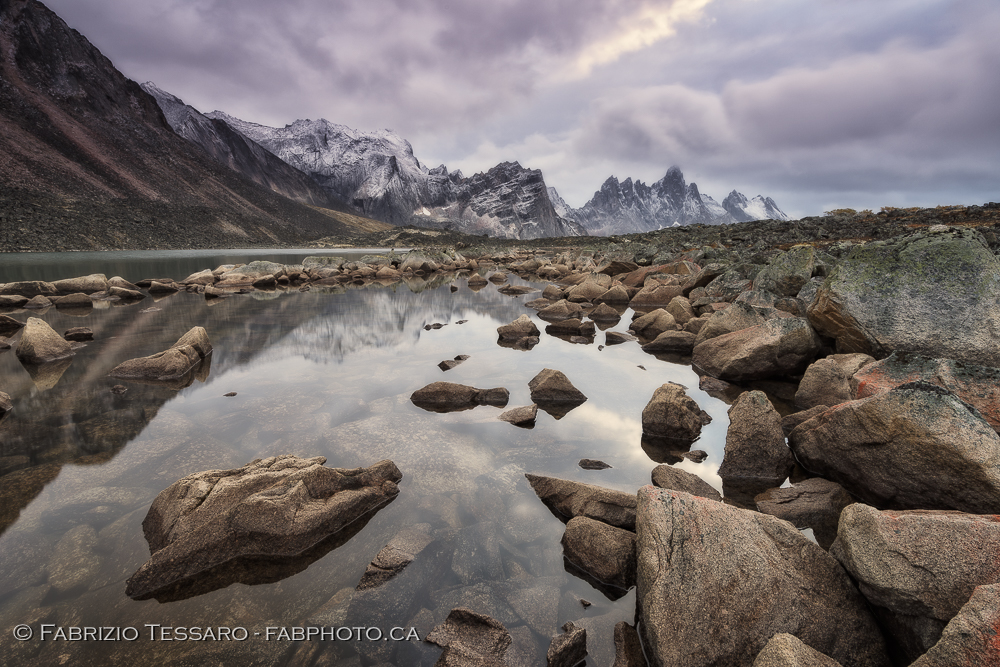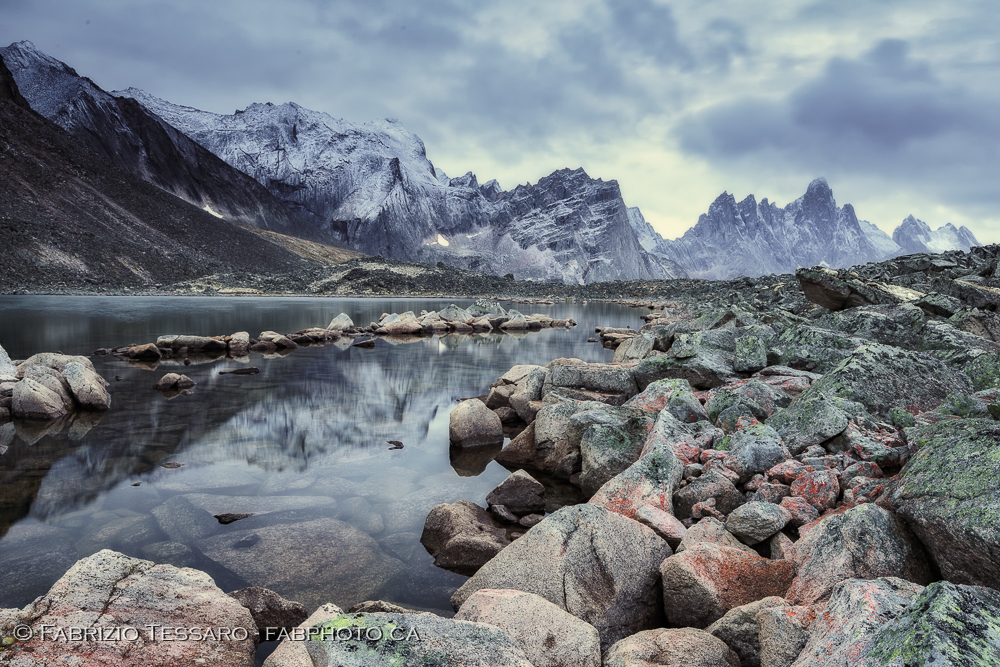 We set down with breathtaking views, despite the immense cloud cover, at Talus Lake located in the heart of the Tombstones. We were greeted by a slight rain and it looked like the clouds were starting to break. But the weather is unpredictable and the tease of breaking clouds would soon be replaced with heavy overcast and dropping temperatures. I knew this would not be good for images but I opened up my arms and took it all in. What a sight. The tranquility. The silence. The peace. I loved it!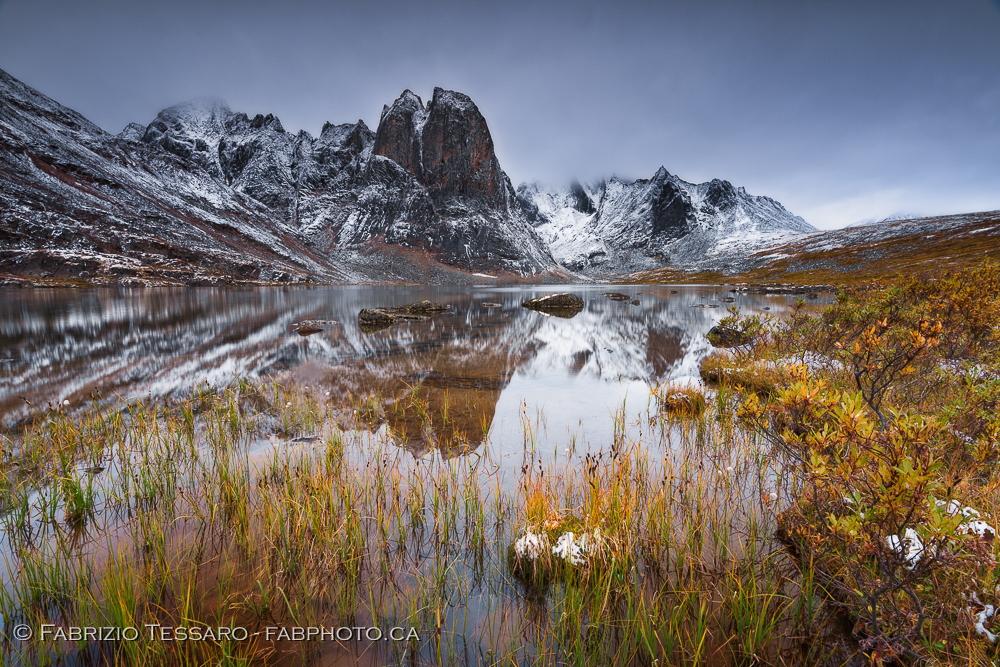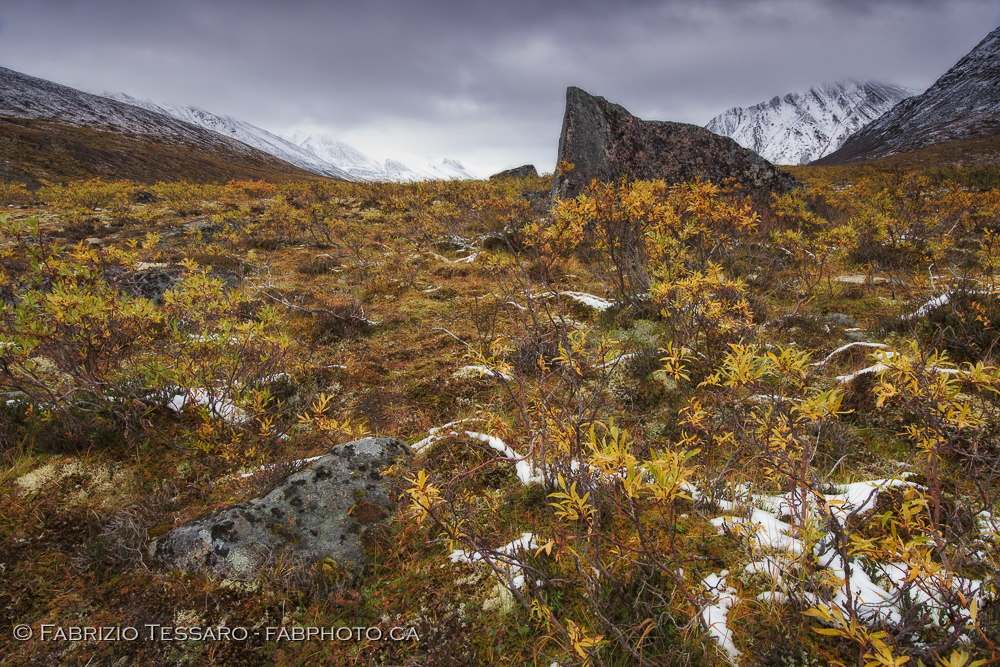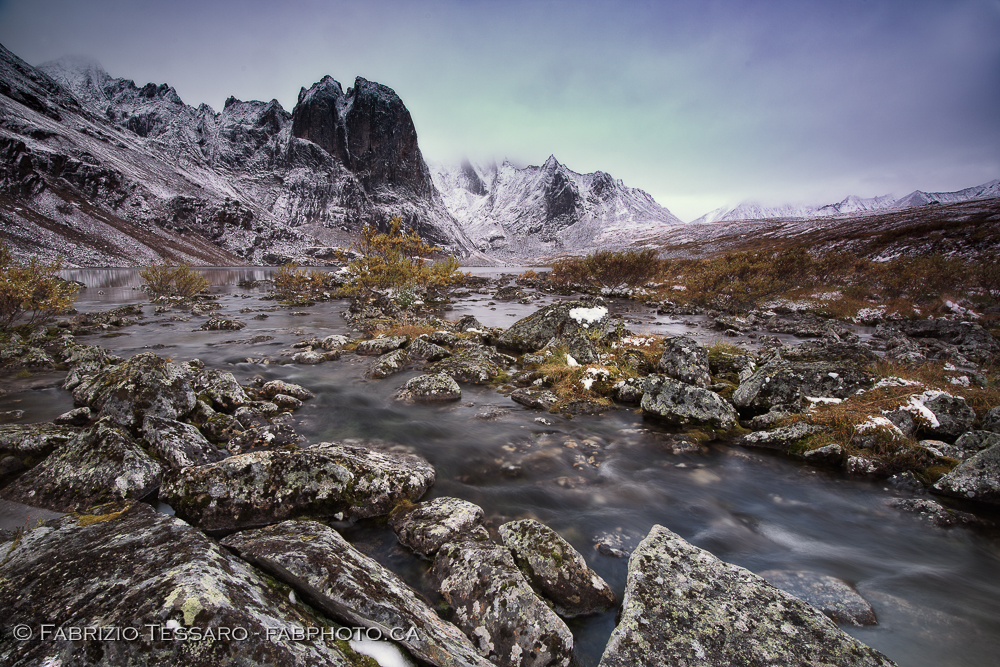 The trek to Divide Lake would mean travelling when our packs were heaviest. I won't lie…my knees were creaking and my hips were taking a beating. My waist from the belt of my pack burned to no end. It was not pleasant. In fact, words that came to mind were, "This sucks!" But the reality was that I was having the time of my life.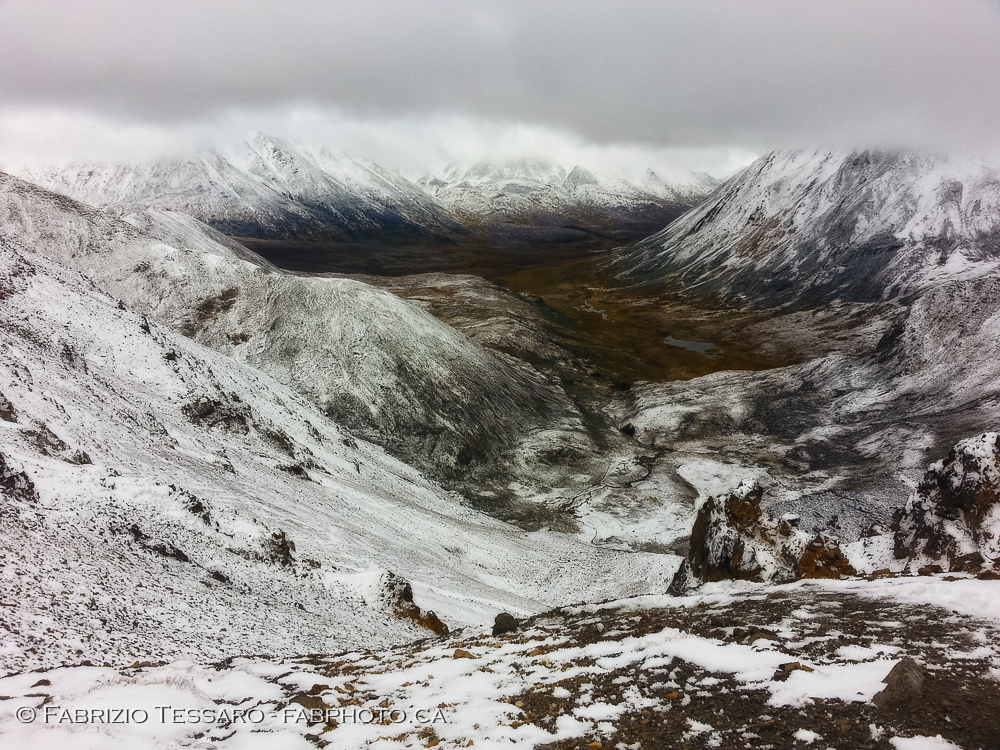 Our next trek would take us up approximately 390 meters in elevation gain through Glissade Pass into Grizzly Lake. Overnight temperature had dropped to close to -10 Celcius. There was fresh snow on the ground/rocks and ice up and over Glissade Pass. This hike would be both one of the most exhilarating and frightening hikes of my life. Every step was deliberate from creek crossings to navigating across snow and ice capped rocky terrain. Every now and then I would glance down during our ascent only to realize that a miss-step could result in an unpleasant experience. With a heavy pack, a tumble could take you all the way down to where you began but only in crumpled heap of body parts. Mark was a superb guide and what frightened me the most was not my falling to my ultimate demise but Mark having to make the phone call to my mom. That was the point where I figure I better pay attention to what I was doing! For the most part it was a cautious step after step and with Mark making sure each snow capped rock was solid, we all safely summited. Along the way up I had this sudden craving for pizza. And while I felt a sense of accomplishment having scaled Glissade pass, there was also a hint of disappointment that there was no Pizza Hut at the top!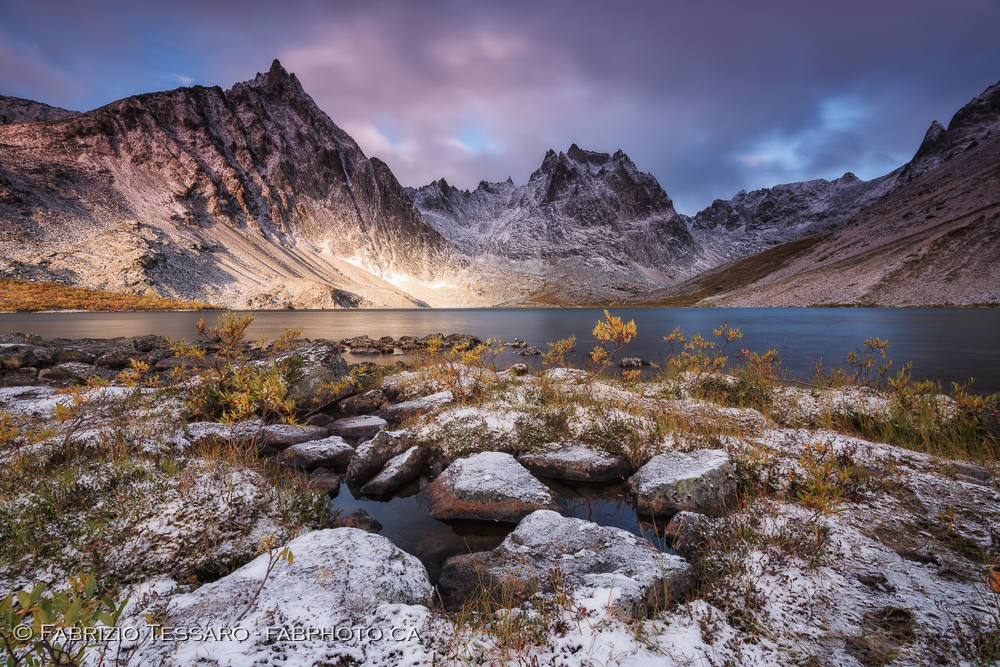 The hike out along the Grizzly Ridge Trail would lead us out of the backcountry. The journey along rocky talus slopes with incredible alpine views along the windy, snow and ice covered ridge would end with a calm hike through the forest to our awaiting ride back to Dawson City for a much needed shower and a great meal at Klondike Kates. The drive back down to Whitehorse would end our journey with Sea to Sky. I in turn hopped back into my vehicle and headed back up to Tombstone park to spend a couple of days on my own on the famed Dempster highway with hopes that I might me be granted a "kiss of light" by mother nature. Of course, I would just miss the best light of the journey only to catch the last remnants of evening light from the Tombstone viewpoint on the Dempster highway.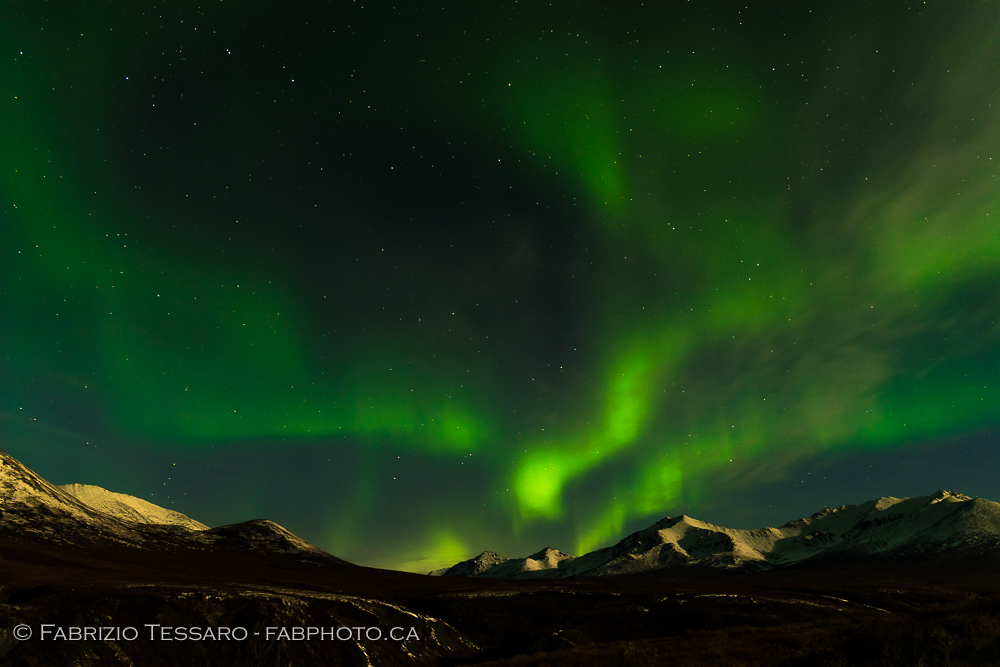 While I opted to catch the last rays of light, I was rewarded with a full campground and nowhere to set up my tent. There is however a positive to every negative. While driving up and down the Dempster looking for an appropriate area to spend the night, I would be gifted the sight of the Aurora Borealis. It was pitch dark and couldn't see a darn thing but I still tried to make some images of this event. Compositionally not very strong images but with the giant soft-box of the sky removed for just one evening and throughout the night, I thankfully took it in.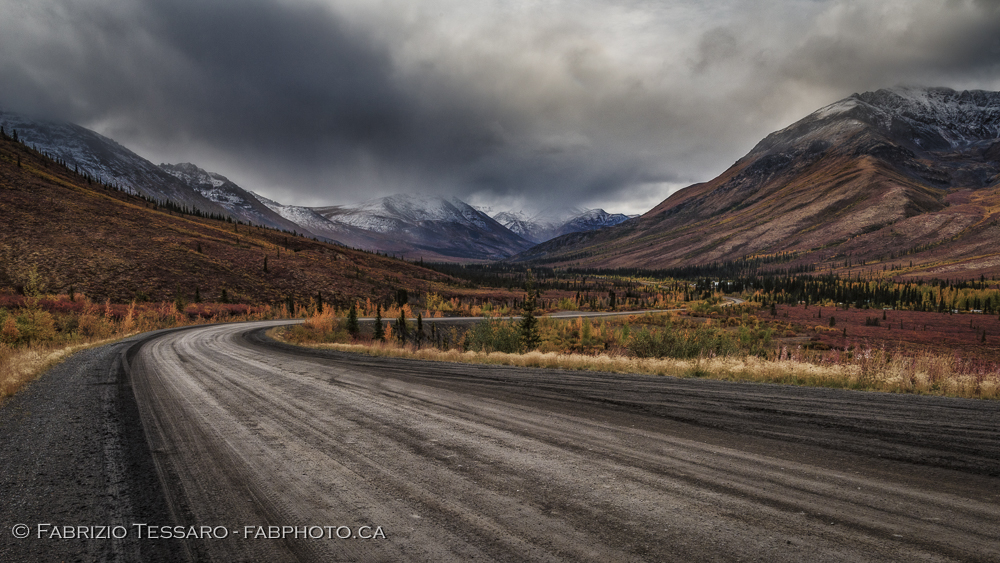 The clouds would roll back in the next morning and for the rest of my journey. During the first hour of exploration, the Dempster would hold true to it's reputation and destroy one of the tires on my vehicle. I was however prepared with 2 spares but with only 1 spare tire left, caution would precede curiosity. Two days later, I would begin the 2500km drive back home.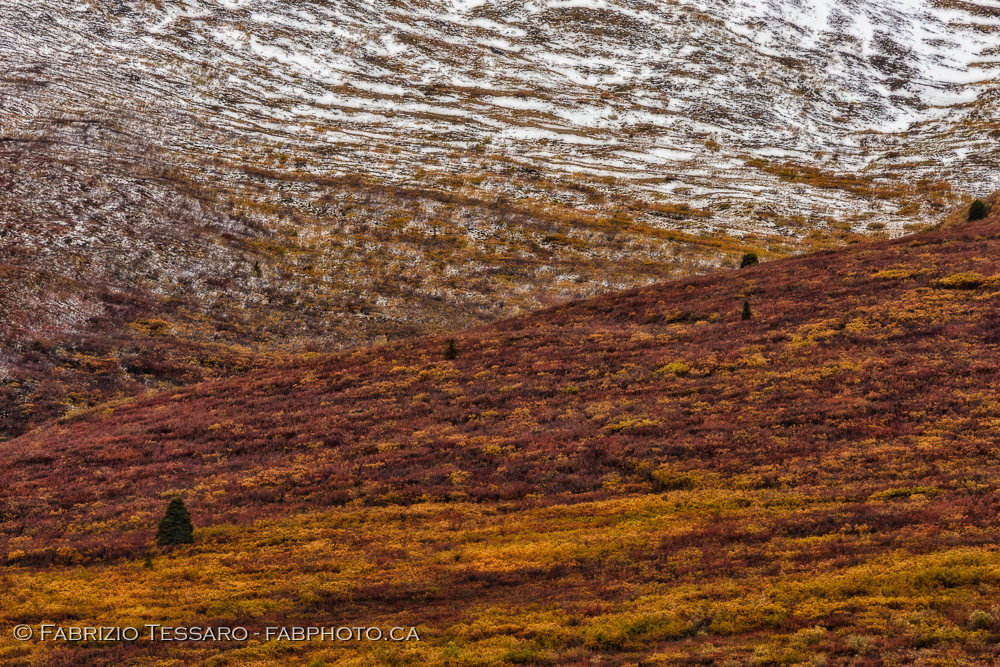 Being home for several days now, I am missing the Tombstones. I'm not sure I have grown or developed more as a photographer but I most certainly experienced an adventure of a lifetime. There is still much more work to do photographically speaking. I still have this hunger. I still have this desire to create. I am not finished with the Tombstones yet!
Until next time…
Fab